Departamento de Electrotecnia - Facultad de Ingeniería
October 14, 2009 – October 16, 2009
The purpose of the meeting is to do an exhaustive description of first principles methods, the advantages of the study of materials using them, and the importance of the ab-initio methods to predict physical properties.
Furthermore, the purpose of this activity is to discuss some of these widely used computational methods to obtain electronic structures. It is also sought to locate the state of the art of the modern techniques on first principles calculation, focuses on the study of materials.
The seminar will be carried out with the contribution of foreign and local lecturers. Oral expositions of advanced students and recent PhD's are also being encouraged. The purpose is to establish relationships and cooperations to make possible the generation of new projects and the training human resources.
Announcements
First announcement

First Announcement of the III Workshop on Novel Methods for Electronic Structure Calculations with importants dates and instructions for submiting abstractas and registering to the Workshop.

Posted: 2009-06-09
More...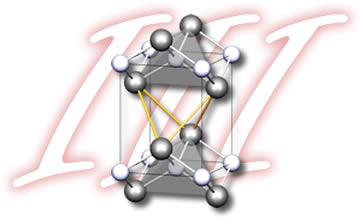 Conference Information